Payroll & HR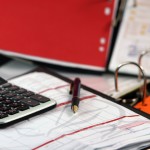 Our partner payroll company is a nationally recognized provider of Human Resources, Payroll Services, and Benefits Administration Technology and Services. Thousands of companies across the United States rely on us to achieve their business goals and surpass expectations.
Successful businesses learn to automate, organize, streamline, and customize their workflow to promote efficiency. Payroll Services, Human Resource Management, and Benefits Administration are strategic elements in any large or small business and keys to creating the order and balance necessary to promote growth and stability in today's evolving business environment. Our vender's 5-Star rated Workforce Empowermenttm is a singe-database system integrating these strategic elements in a licensed or SaaS environment. Scalable technology and expert professional services help thousands of companies achieve their business goals and surpass expectations.
With more than 20 years of experience and recognition as an industry leader, our partner company's Benefit Administration services expertly navigate complicated, ever-changing regulations to businesses in compliance, making us the choice provider for some of the largest, most recognizable organizations in the US. COBRA, FSA, HSA, HRA, and premium billing are offered with innovation, personalized service, available as stand-alone products or fully integrated into Workforce Empowermenttm.
Payroll Services


Automated Export/Import of Hours
Web Input & Reporting
Employee & Manager Self Service
24/7 Access to 100′s of Reports

Tax Management Service

Tax Payments & Filing
EFTPS
Federal, State & Local Annual Reporting (W-2, 1099, 940, etc.)

Workers Compensation Insurance

Policy Management & Implementation
Claims Management and Reporting
Human Resource Services
Human Resource On-Demand

On-Line HR – 24/7 Web Based Support
Phone HR – Directly Speak to HR Pros
Live HR – A Dedicated On-Site HR Pro

Human Resource Support Center

Recruiting – Web-Based Applications
Background Checks & Drug Screens
HIPPA & COBRA Compliance
Web Based Training Modules
Employee Handbook
Assistance Exit Interviews

Human Resource Tools

Forms Libraries
Personnel Forms
Risk Management Planning

Technology – Web Portal

Employee & Manager Self Service
Application Track
Web Time Clock
Expense Track
Image: Ambro / FreeDigitalPhotos.net
Image: Stuart Miles / FreeDigitalPhotos.net