Merchant Services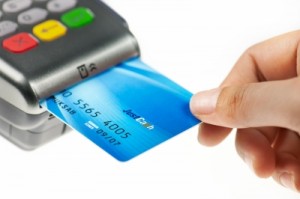 Our vender payment system offers true interchange plus pricing with a variety of products and services to completely meet all of your processing needs. We have one of the most competitive pricing and highest-quality service programs in the payment processing industry. This includes authorization and processing services as well as on-line industry-specific solutions that will help your business save money and time.
We provide one-on-one business solutions to ensure we deliver the attention and service you deserve. Our properly trained staff will work with you every step of the way.
Feel free to send your two most recent statements over to us for a free, no obligation analysis by secure fax at 248-928-9036. We will examine your current monthly processing statement and one of our friendly representatives will give you a confidential analysis of what you are currently paying and what true interchange plus pricing can offer you in savings.
Our Promise:

NO Reprogram Fee
NO Hidden Fees
NO Set up fee
NO Application fee
Certified on all PMS/POS platforms
Seamless Transitions
24/7 customer service

Financial News

Up To $300,000 In Cash Today!

Use Cash To:

Purchase Inventory
Pay off Debt or Taxes
Expansion or Remodeling
Increase Cash Flow
Advertising Campaigns
Purchase New Equipment

You Qualify if:

You accept credit cards as form of payment
Process a minimum of $5000 a month in Credit Cards
Have been in business for at least 60 days
Have no open bankruptcies in the last 12 months
Our Interchange Plus retail program is designed for those merchants who accept more than 80% of their credit cards face to face. Our processing and terminals allow you to provide the most state of the art technology to your customers while keeping your costs down. Below are a few features of our retail program:
High speed/DSL terminals available. Increases processing speed from 8 seconds to 1 second!
Accept both pin based and non-pin based debit cards. These both reduce the costs associated with processing in relation to accepting consumer credit cards. We can provide you with a pin pad to accept pin based debit at your terminal. In most cases this is the most cost effective and most secure type of transaction you can accept. Your pin pad can also be used through your terminal to provide ATM transaction to your customers! No need to purchase a separate ATM
Clerk ID's can be created to match shift open and closes between employees
Retail Merchant Account Payment Processing
We provide all types of terminal and POS systems for brick and mortar merchants.
Whether your business is a restaurant, hotel, convenience store or hair salon we have a
program designed specifically for you!
Mail Order/Telephone Order Payment Processing
Our Mail order Telephone Order program is designed for those merchants who wish to accept credit cards through the web as well as via phone or mail order. This includes those merchants using a shopping cart on their websites for consumers to purchase products on their site. (see E-Commerce/Internet Payment Processing below)
E-Commerce/Internet Payment Processing
When setting up a Gateway for internet processing we have secure specialized internet
Gateways to handle your needs. We provide Address Verification as well as CVV
verification to ensure a smooth authorization and mitigate costs. Below are a few features of our ecommerce program:
We have access to multiple payment gateways at very low costs. These gateways can be linked to your website shopping cart to seamlessly integrate the purchase experience of your customers. Authorization and settlement are seamless, so no need to batch out or settle over the internet
Our systems can support Address Verification (AVS) as well as CVV (three digit code verification) to help verify the cardholder and reduce the costs associated with accepting credit cards over the web
Our systems also securely store cardholder data so that repeat customers can easily make purchases. Our systems can also be set up for recurring billings/payments.
Wireless Payment Processing
For Businesses on the run such we have wireless Interchange Plus products to help your business succeed
when you can't be in the office
Hospitality
The advantage to using our vender payment systems over other processors and banks goes well beyond rates and fees. Our knowledge of the business as well as our commitment to customer service is what set our vender apart from all other companies. Below are a few examples of what makes our vender payment systems the premier credit card processing choice for hotels and restaurants throughout the United States.
Our vender payment systems' executive team and managers are made of hoteliers/restaurateurs who still own properties throughout the United States. Our expertise in the hotel/restaurant industry gives you the advantage as we help to lower the overall costs associated with credit card processing.
Unrivaled Support: No need to dial a 1-800 with a random customer service person. Our merchants are assigned a relationship manager specifically for their account.
Sophisticated Reporting Capabilities: Our Vender Payment Systems provides an easy-to-use, flexible, and comprehensive reporting package that enables ongoing analysis and evaluation of transactions, settlements, chargeback's, and other mission-critical information.
Our Vender Payment Systems offer a complete reporting system that allows our merchants to monitor chargeback's, retrievals, settlements, interchange qualification, and other important data. Standard and customized reports can be received in a variety of formats, enabling the merchant to manipulate the format and distribute the data according to internal processes you have established.
Cutting-Edge Technology: Our vender payment systems provide the technology to help cut costs and increase productivity while providing solutions that evolve with the merchants ever-changing needs.
We strive to innovate and invest considerably in technology development in order to provide you with state-of-the-art proprietary processing and communications technologies that continually meet your unique business needs. Below are the features of our program that our merchants will expect:
24/7 access to transactions, batches and processing statements
INSTANT EMAIL ALERTS and calls from our office when:

A Batch is open
A chargeback is issued (chargeback's can also be responded to via email)
A retrieval request is not responded to within 2 days that the retrieval is due (this is an automatic loss of the chargeback)
A Duplicate batch has been sent

Fraud and Theft tracking- Email Alerts are sent when:

Thresholds are set for customer credits (i.e. a credit of over $500 to a cardholder will be flagged and an email sent)
When a guests credit card is charged more than once in a set period
When multiple credits are issued on the same credit card (This could be employee theft)
Processing Capabilities
The various types of Property Management Systems (PMS) that hoteliers are provided by their franchisors limit the ability by which processors can authorize, settle and capture transactions. For example, the Wyndham Brands (Ramada inn, Days inn, Howard Johnson, Super 8, Travelodge, Wingate Inns) use a few forms of software called, HSS, MSI and Brilliant. All of these systems have credit card modules that are only certified on the Cardnet North platform. The platform is only accessible by a Chase Legacy ISO. It cannot be accessed via First Data, or Paymentech. As a result these companies could not process these transactions. However, our vender Payment Systems is a legacy ISO and can access this system. Because we are aware of the various and complex platforms in the lodging marketplace we have put ourselves in a position in which we are certified on all platforms for hotel and restaurant PMS and POS. We are certified on: Cardnet, Cardnet North, Nabanco, Nabanco South, Paymentech, First Data Omaha, Nashville, Global, Concord and Visanet (Vital). Our vender Payment Systems is also a preferred vendor for Shift 4 $ on the Net. This is the software used by Choice Hotels.
Restaurant/Bar
Our Restaurant/Bar Interchange Plus program is specifically designed to help lower the overall costs associated with credit card processing. We support virtually every type of restaurant point-of -sale system in the marketplace. In fact, in most cases we can convert the processing at no cost and without interruption. Below are some of the features of our program:
Tip line available for restaurants using tips
Our technology can help better qualify transactions that come through as rewards cards at the restaurant location.
Our on-line reporting and email alerts help to avoid theft and fraud by notifying the owner/manager via email when credits occur to the same credit card and when refunds over certain dollar amounts occur.
Server ID's can be used to track when a server opens a tab as well as closes the tab.
Other Services
Merchant Cash Advance
We can provide the cash you need to keep your business growing.
POS Services
Our POS program provides state of the art technology with unparalled support.
Traditional & Electronic Check Program
Using a proprietary terminal you can accept checks at your business and scan them
through the terminal check imager and hand the check back to the customer as a
canceled check! The monies are electronically transferred to your account. No need to
make a bank deposit!
Gift/Loyalty Card Program
Choose from many of our standard as well as customized Gift and Loyalty Programs. We have a programs that starts at just 100 cards. This will help you decide if Gift and Loyalty cards are the right fit for your business.