Business Solutions
"Making More Possible For Small Business"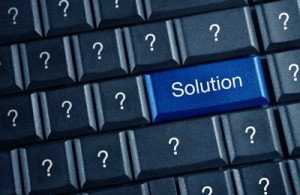 Welcome to the Small Business Suite of financial services. At Schneider & Tearmann Group?? we are much more than a Life Insurance Agency. We offer a complete business suite of financial services for independent business owners and franchisees whether you have one employee or 5000.
Like our Life Insurance Clients, small business owners will receive unsurpassed customer service and industry processes guaranteed to save you money! Feel like you're paying too much for credit card processing? Waiting three days or more to get your money? Working with a payroll service company that continually makes mistakes and when you call, frustration is the only outcome? Looking for a small business retirement plan that pays more than 2.5% to 3%? Want to retain your best talent but cannot seem to compete with big box retailers benefits? If you answered Yes to any of these questions then we can help you.
Our agents will explain the fees associated with credit card processes and show you how much money we will save you each month and how to get your money the next day. Our mission is to put more money in your pocket guaranteed. We are sure you've heard that line before, right? Well for us it's a fact; we'll beat any offer you've had and we'll continually review your account for ongoing fee reduction. Below is more of what you'll receive as one our business partners:
Dedicated Customer Service
Real Time Information Systems Reporting
Integration and Testing
Data back and disaster recovering
Chargeback Assistance
Compliance Assistance
Ongoing fee reduction reviews
Account Monitoring
Legacy Platform for scalability
Services Bundle – Payroll services & Credit Card Processing – take 25% off the cost of Payroll Services
Payroll Services & Human Resource Services
Our agents' partner payroll company has over 30,000 independent businesses and franchisees across the country. We offer a complete suite of payroll services for large and small businesses, Human Resource services, and insurance products to our clients.
Even with so many people searching for work, finding the right person to represent your business is still as difficult as ever. When you do find that right person you don't want to lose them to a competitor offering benefits that you thought were out of your reach. We offer a complete list of worksite benefits and convenient online self-services for your staff.
Bundle your payroll services and credit card processing and save even more money!! Need access to cash today for equipment or that new AC unit? Ask your agent how to receive a signature loan without the credit forms and high interest charges that your current financial institution offers.
As small business owners the choices available for supplimental retirement plans on the market are not only very limited the return on investment is quite low; 2.5% to 3% for most annuities and less than that for money markets. IRA's are not much better.
Our unique retirement plans offer business owners the flexibility necessary to fund their retirement plan with high interest low risk policies with TAX FREE distribution and guaranteed principle! In 2011 our small business retirement plans provided a return on invest on average of 7%. These programs have a floor earning of 0% and most with a ceiling of 14% offering business owners flexible premiums and the ability to move low performing plans without being subject tax and the 10% early withdraw penalty while still having the lifetime withdraw feature.
With the money we have saved our clients in credit card processes alone they have been able to take half the savings and fund their retirement plan pocketing the rest. Use this retirement plan calculator to see what you may need.
If one of our agents is already working with you on your small business services ask them how or if you would like one of agents to contact you and see how much money we can save you and how much money we can make you, Contact Us. One of agents will be in touch.