Legacy Agent Career Path
Join Us
and one of our managing agents
will contact you.

The purpose of the Legacy Agent Career Path is to reward those agents who demonstrate a consistent ability to exceed goals.
Our commitment to you is to help you exceed your expectations and realize the kind of success the insurance industry can provide. Whether your goal is to be the best individual producer or start a prosperous agency; we will support you by providing the coaching, training & recruiting you need.
Beginning your first day you'll part of team there to help you every step of the way. Legacy Agents have four distinct marketing areas in which to focus their careers. You can choose one area or all four to move your career to it's highest potential. Below are the areas to choose:
Marketing Options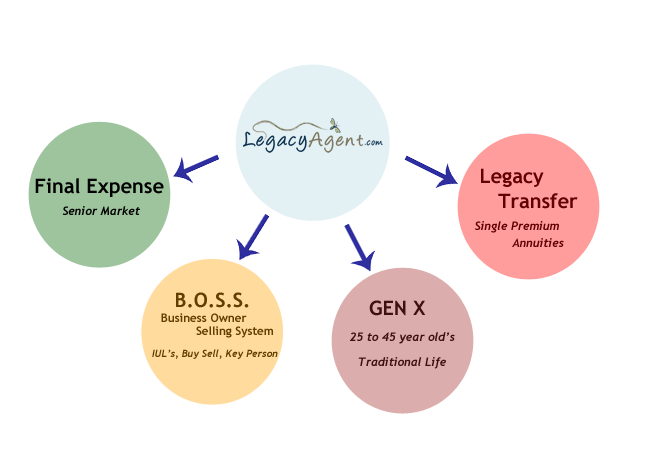 Your Career Path
Being a part of Legacy Agent is about being a member of a team. We???ll help you every step of the way ensuring your success.
Once you???ve obtained your life insurance license your career with us begins. We???ll introduce you to the Legacy platform, help you get contracted with the industries leading life insurance carriers, and provide you the tools to be a successful life insurance agent.
As a Legacy Agent you'll have a choice in which marketing area to focus your career in life insurance as a member of our team. Pick one or all of the available markets and enter the Legacy Agent Career Path.
Markets available to all Legacy Agents (focus on one, two, or all):
Final Expense The perfect place to begin your life insurance career; focusing on the senior market.
Legacy Transfer As your knowledge and experience grows-this is the next logical step in building your career; focusing on annuities & supplemental retirement programs.
Generation X/Y Know people in the 30 year and up crowd looking to protect their family or build a legacy? Maybe? We'll help find them for you turning those folks into life long clients.
B.O.S.S. Business Owners Selling System Perfect for those agents that enjoy talking with Business owners-save them time and money while showing them how to protect their future.
Those agents who have a desire to grow their own agency experiencing the unlimited income potential of the Life insurance industry – we'll help you recruit a downline.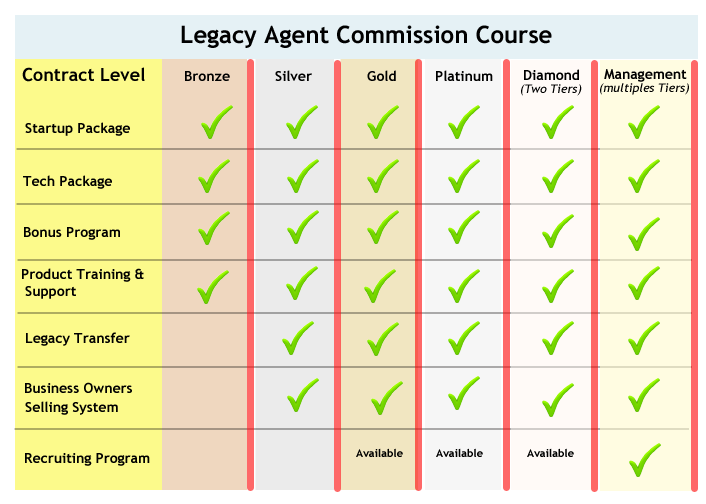 Legacy Agents have a choice of Startup Packages to help you get started with your new career at legacy.
Contact Us Today for more information on the available packages to get started.
As a Legacy Agent you will receive a Tech Package which includes:
Local private office number including a local incoming/outgoing office fax number both with unlimited minutes.
CRM Database were all your client data will stored. including the clerical time it takes to enter the data.
A personalize webpage on LegacySecure.com.
Plus much more – Your manager will discuss all the extra features of this system. The Tech Package comes with a cost of only $59 monthly when you are contracted as a Legacy Agent with Schneider & Tearmann Group.
* Contract levels vary depending on Carrier and individual Carrier products as well as experience. Your manager will inform you of each carrier contract schedule.