Business Owner Selling System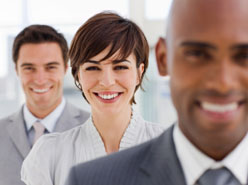 Taking your career to a whole new level!!!
Life/Health Agents: Learn a different way of Prospecting through our program.
Our Agent & Advisor Franchise program combines industry experience with excellent pricing and lucrative commissions, offering our Sales Partners a great lifestyle.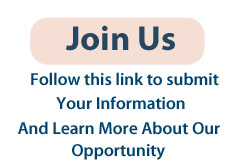 Build a Lasting Insurance Practice with Large Residual Income
Endless stream of new prospects
Puts you in front of High Income Prospects and their employees
Diversify your Insurance Income with sales from multiple product lines
The core mission of our Business Owners Selling System is to better serve the unique needs of small business owners. Our preferred method of distribution is to reach small business owners through licensed insurance agents. We also have a need for non-licensed sales advisors that have experience with sales to small business.
Our agency will have an ongoing need for qualified agents as we grow. We are definitely not for everyone. We are only interested in working with people that are as serious as we are about their business and serving the needs of small business owners. To be a Schneider & Tearmann Group?? Independent Advisor/Agent you must be self-motivated and share similar ethics, morals and values. As an independent Advisor/Agent you would be representing yourself within your own community, but you're also contributing to the overall vision, mission and our Co-Branding through this professional network.
Insurance Agents
If you're an independent licensed agent that has been licensed for at least one year, then you may be an eligible candidate. You must currently have or acquire adequate Errors & Omissions insurance to be eligible. If you have been reported to Vector One and have any outstanding unpaid debts to any insurance company or open credit account, you will not be an eligible candidate. You would at minimum need to have a good working knowledge of permanent life insurance and you must contract with at least two of our primary life insurance providers.
For more details about this opportunity, the compensation structure and our minimum requirements please e-mail Michael Hrynewich and include your contact information. You will receive a corresponding e-mail from Mr. Hrynewich containing more details and follow-up instructions. In the subject of your e-mail type "Agency Opportunity."
Non-licensed Agents
If you're not a licensed insurance agent, but you have sales experience to business owners, then this could be "the" ideal opportunity you've been looking for! We're confident that you'd be genuinely excited about the unique opportunities Schneider & Tearmann Group?? presents to you in your field. Your ability to earn multiple income streams, while also networking with other professionals may be the optimal mix you need to take your career and income to a whole new level!
For more details about this opportunity, the compensation structure and our minimum expectations please e-mail Michael Schneider and include your contact information. You will receive a corresponding e-mail from Mr. Schneider containing more details and follow-up instructions. In the subject of your e-mail type "Agency Opportunity."
Primary Life Insurance Providers – Life Agents Must be Contracted with at least Two